Posted 28/8/2016
Craven Arms and District Show 20th August 2016
The Craven Arms District Model Railway Club decided to hold both its shows this year at the Ludlow Race Course, a larger venue which gave an opportunity to vary the type and content of displays on each occasion. The first show was in May so the club wanted different displays in August. The club took this opportunity to display its own large and detailed 'Ashburton' 00 scale model.
There was a live steam model workshop by a member Peter Sutton showing belt driven machinery with model people carrying out workshop activities. There were also displays of model building and a cinema with video footage of the clubs regular activities. Members of the ASRM attended with displays to help the club achieve something different from the May show.
Nick Coppin, assisted by his wife Sue and a fellow member Andrew Vaughan, brought along his "16mm" scale 'Spout Lane Quarry' Young children were encouraged to view the miner working inside the layout of the quarry.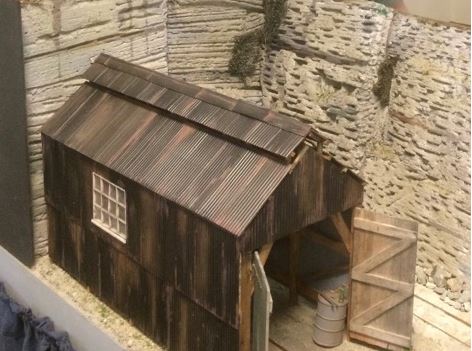 I put on a static display of 'G scale' Vintage European Trams with a video of my Garden Tramway.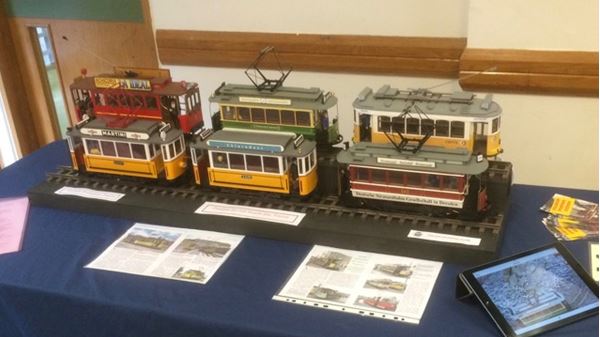 The show was well attended and we were supported by ASRM members Michael Ling and Dave Gotliffe.
Michael Glover